At 0800 Eastern Standard Time, the Training Ship Empire State was located at 27 degrees and 59 minutes N Latitude, 084 degrees and 08 minutes W Longitude. Tampa Bay was 38 nautical miles to the East. She was steering course 124 degrees true at a speed of 16 knots. The air temperature was 68 degrees and water temperature 72 degrees Fahrenheit; skies were hazy with 100 percent relative humidity; winds were from the Southeast at 03 knots; barometric pressure was 1019 millibars and rising. Seas were gently rolling at 2 to 4 feet. Depth of water beneath the keel was 140 fathoms.
CAPTAIN'S LOG
Schooling is what happens inside the wall of the school, some of which is educational. Education happens everywhere, and it happens from the moment a child is born--some say before--until it dies. --Sara Lawrence Lightfoot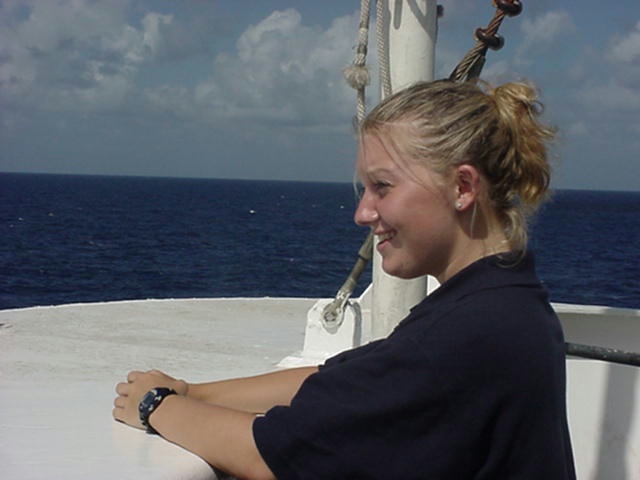 Yesterday's training evolutions went very well and we completed the last set of approaches at 1545. 1/C Cadets Shane Murphy, Plympton, MA; Matt Stevens, Kingston, MA; and Luis Tapia, Scotia, NY; expertly conned the ship and led the Bridge Watch Teams while 1/C Cadets John Stewart, Tallahassee, FL; Matt Rooney, Wallingford, CT; and Matt Fish, Canton, MA; handled the anchor and bow operations. The Engine room Watch Sections are key to anchoring success and 1/C Cadets Michael Ott, Ellicot City, MD; Kevin Caldwell, Gales Ferry, CT; and Jonathan Williamson, Holyoke, MA; operated the throttles and supervised the Engineering Watch Teams. They did a super job.
And since no good deed goes unpunished, we rewarded their efficiency with another drill. The law requires us to complete periodic fire and boat drills (although we would anyway). Rarely do we have such a wonderful venue in which to practice so it makes good sense to do it here. Fire and boat drills are generally dreaded occurrences because they cause wide spread disruption to everything normal, including preparation of the evening meal. But the practice drill presents cadets with the opportunity to dress rehearse for the unthinkable and they respond enthusiastically. Our drill began with a simulated fire in the engine room, the absolute worst place for a casualty. The watch standers there control every life support system aboard, fire and bilge pumps, and they isolate electrical switchboards. Therefore, when problems arise in the engineering main spaces the level of response must quickly escalate to match the potential.
When the general alarm sounds people hurry to assigned stations. The At Sea Fire Party, comprised of senior cadets and staff, dress in protective garb and rush to the scene, while more junior cadets assemble and pass damage control equipment from stowage lockers strategically placed through out the ship. The Damage Control Team Leader directs the immediate corrective actions, quickly establishes fire boundaries, and relays crucial information to the bridge. If the Team responds correctly, (according to the Chief Engineer) the casualty is quickly corrected and the drill is secured. However, the Chief is a hard man (but fair) and that is rarely the case. The situation rapidly deteriorates until the dangerous state becomes a critical one and the fire spreads, engulfing adjoining spaces. The At Sea Fire Party is forced into retreat and must recommend that we abandon ship.
That action triggers the deck cadets to action and everyone who has gone to assigned boat stations. These seniors are responsible for readying lifeboats, taking muster, (can't leave anyone behind) and loading the boats for launch. When all musters are correct and the Deckies convince the Chief Mate that they can do the job, even on a dark and stormy winter night in the cold Atlantic, the all clear sounds- three short blasts of the ship's whistle. We stow all gear, and everyone, thankfully, goes to supper.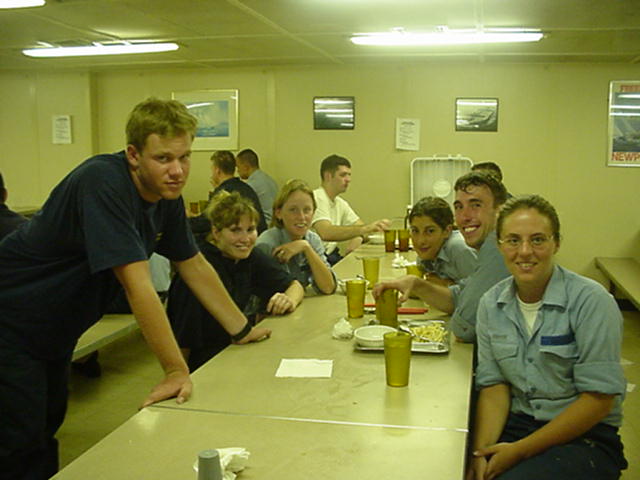 None went hungry for long as we picked up speed and beat a hasty retreat to points South. Points south include the outer anchorage at Tampa Bay and you guessed it, another time for heroes. Those who watched their shipmates yesterday are on the spit today. More fly bys and more fire. Oh yes, we'll be home late to dinner...See you tomorrow.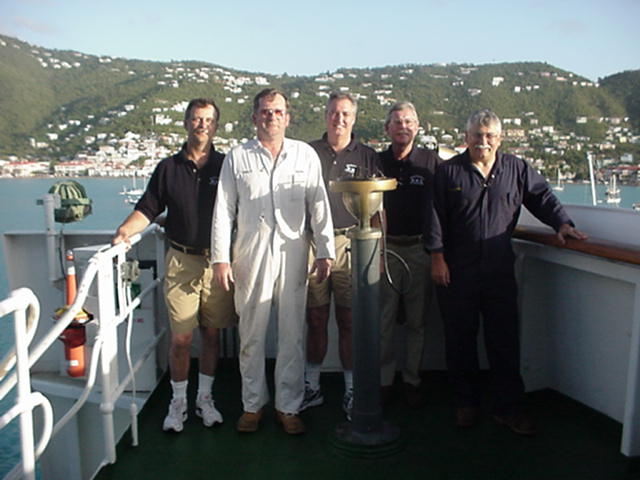 CADET COMMENTS
New Orleans, Cadet 3/C Angela Abbott
We arrived in New Orleans on Saturday afternoon to weather chillier than we have been used to, but sunny, and we docked along the River walk, which was very busy. The approach to the city was beautiful with different colored buildings and interesting architecture. As we neared, we could smell the delicious aroma of cooking food.
It was very exciting to be in the big city with an all-together different feel than either St. Thomas or Curacao. There were no beaches and the clear blue waters were replaced by sediment filled brown, and green plants were not to be seen. But New Orleans was unique. I will always remember the people, the food, and the life style there.
The streets were filled with the life that surrounds a continuous party. No matter where you looked laughing and smiling people, wearing brightly colored beads, danced along the streets. There were groups of people celebrating birthdays, having business meetings, and just being crazy.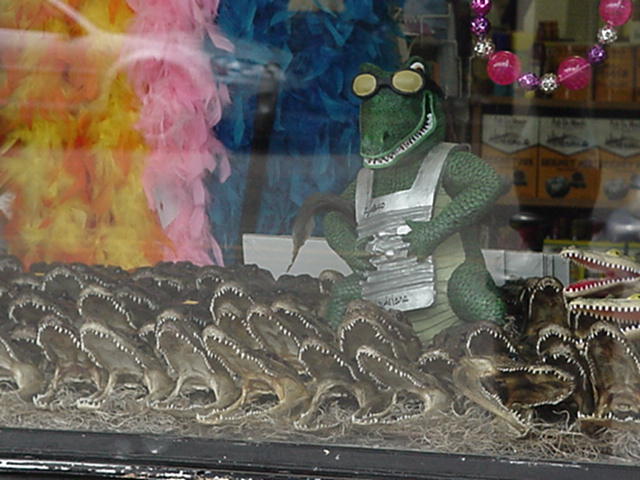 On the first day of our visit, many Cadets shopped at the River Walk Mall, with all sorts of little shops and funny, New Orleans gifts. The Mardi Gras shop had tons of masks and beads. The Mall is where we sampled famous Louisiana Cajun style food. (I found it to be a little spicy, but very good). The people speak with a great accent, which was very cool and all of them were very friendly and accommodating.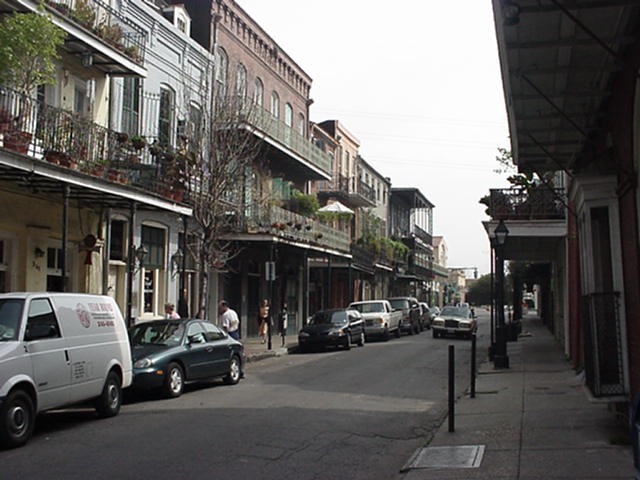 There were many things to do and see. Several Cadets went on swamp tours, walking ghost tours, history tours, and horse and buggy rides around the city. while others chose to ride the Nanchez, a paddleboat, down the river. At night, almost everyone went to Bourbon Street, because the dancing and nightclubs are there. I felt like I was in a dream the first time I went to Bourbon Street. It was unbelievable; I was actually standing on a famous street that I had only seen on TV specials and in magazines.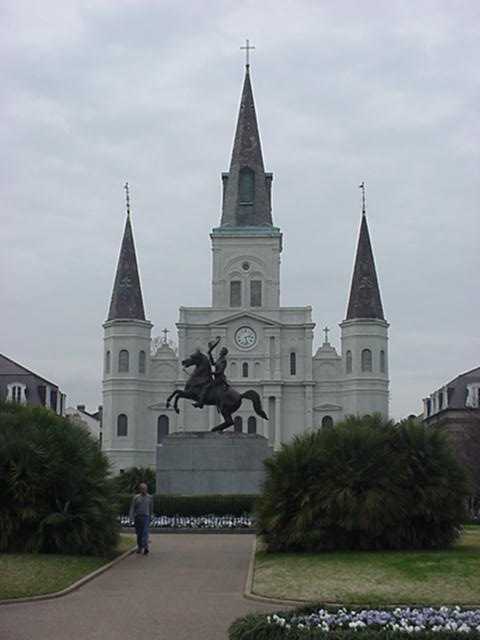 The people of New Orleans take the Mardi Gras celebration seriously, and their excitement pulls you right in with them. Although cadets stand out in a crowd most of the time, we blended right in here! New Orleans was a very popular port with something for everyone to enjoy and a lots of activity. But no matter, I know that Buzzards Bay is everyone's favorite because we will see our families and friends. And we know that a port waiting with open arms is the best.
QUESTIONS FOR MONDAY 19 FEBRUARY
MATH:
Cadet Cardoza took five tests during Sea Term. His average was 88%. He remembered four grades as 78%, 86%, 96%, and 94%. What was his fifth grade?
SCIENCE:
March 21 is the vernal equinox. What does the word equinox mean? When is the autumnal equinox?
GEOGRAPHY:
What is the nickname for the State of Louisiana?
HISTORY: Presidents' Day Quiz: True or False
1. Presidents' Day is celebrated the third Monday in February.
2. It honors two great presidents, President Washington and President Clinton.
3. President Washington was the first American President.
4. President Washington is the only president to have a state named after him.
5. President Lincoln's first name was George.
6. Pictures of both PresidentS' heads can be found on U.S. banknotes.
7. President Lincoln wrote the U.S. Constitution.
8. Both Presidents were assassinated.
9. President Lincoln helped end slavery in the United States.
10. President Washington was born on February 9th
ANSWERS FOR FRIDAY 16 FEBRUARY
MATH:
Cadet Williams traveled for three hours. 1400 - 1100 = 3 hours.
3 hours at 50 MPH = 150 miles traveled.
Cadet Hansen travels at 15 MPH so 150/15 = 10 hours bicycling to the park.
1100 + 10 = 2100. Cadet Hansen will arrive at 9:00 PM.
SCIENCE:
Earth's Seasons.
GEOGRAPHY:
Minnesota, Wisconsin, and Iowa
HISTORY:
Canadian born Frenchman, Sieur de Bienville. He and Scottish Minister of Finance for France, John Law, chose the location and named New Orleans to honor Regent of France, Duc d'Orleans.